P.E - Physical Education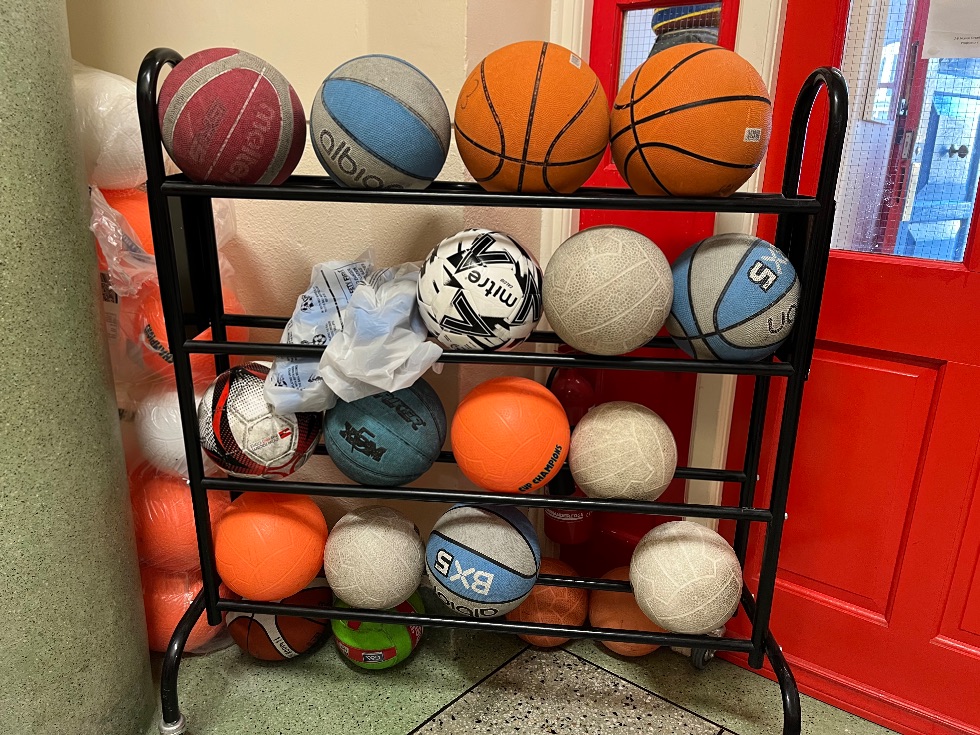 In O'Connell's, We seek to assist the boys in achieving their potential in physical activity throughout the school. We do this by implementing a whole school plan.
This plan presents a whole-school approach where all classes focus on the same strand at the same time, but each class level should specifically teach the FMS that is covered during that time. This plan adopts a 6-week block approach. Please use the Move Well- Move Often website (https://www.scoilnet.ie/pdst/physlit/) for key teaching points when teaching the FMS.
Our Priority Strand
As part of our Active school Flag we are focusing on strengthening the delivery of Dance in our school.
At the beginning of the process, teachers were surveyed to see which strand we felt we could benefit from focusing on.
We are working on ways of how we can improve our whole school approach to this strand. We have put in extra efforts of collaborating with professionals outside of school to strengthen our knowledge on the strand and we have observed many dance lessons to use for future dance lessons.
Whole School Approach Plan
6 week block (dates)

Strand

2nd Class

3rd Class

4th Class

5th Class

6th Class

September- Mid October

Games

dodging

Jumping for height

Kicking

Dodging

Sidestepping/Aquatics

Mid October - November

Gymnastics

landing

Skipping

throwing

Jumping for height/Aquatics

landing

December- Mid January

Dance

hopping

Jumping for distance

Balancing/Aquatics

Jumping for distance/landing

balancing

Mid January - February

Athletics

Skipping

Balancing/Aquatics

Hopping

throwing

Running

March/April

Games

Kicking/Aquatics

Catching

Striking with the hand

Striking with an implement

Striking with an implement/catching

May/June

Outdoor &Adventure

Walking/Balancing

Running

Running

Balancing

Walking/Balancing
Our PE Timetable 2022/2023
The boys get 1 hour of physical Activity a week along with 40 minutes each day for breaks.
PE Timetable 2022-2023
| | | | | | |
| --- | --- | --- | --- | --- | --- |
| Time | Monday | Tuesday | Wednesday | Thursday | Friday |
| 9:00-9:30 | Secondary | Secondary | Room 5 | | Room 15 |
| 9:30-10:00 | Secondary | Secondary | Room 5 | | Room 15 |
| 10:00-10:30 | Secondary | | Room 5 | Secondary | Room15 |
| 10:30-11:00 | Secondary | | Room 10 | Secondary | |
| 11:00-11:30 | Secondary | Room 7 & 8 | Room 10 | Secondary | |
| 11:30-12:00 | Room 14 | Room 7 & 8 | Room 6 | Secondary | Secondary |
| 12:00-12:30 | Room 14 | Secondary | Room6 | Secondary | Secondary |
| 12:30-13:00 | GAA Coach | Secondary | | Secondary | Secondary |
| 13:00-13:30 | GAA Coach | Secondary | Room 13 | | |
| 13:30-14:00 | Seco League | Room 11 | Room 13 | Seco League | Room 3 & 4 |
| 14:00-14:30 | Seco League | Room 11 | Primary GAA | Seco League | Room 3 & 4 |
| 14:30-15:00 | Primary GAA | | Primary GAA | Primary GAA | Secondary |
| 15:00-15:30 | Primary GAA | | Primary GAA | Primary GAA | Secondary |
Break Times - Use Of Astro Turf
1st Break 2nd Break
| | | |
| --- | --- | --- |
| Monday | Secondary | Free (4th class) |
| Tuesday | Free (5th Class) | Secondary |
| Wednesday | Free (4th class) | Free (6th Class) |
| Thursday | Secondary | Free (2nd & 3rd Class) |
| Friday | Free (5th Class) | Secondary |
Take a look at our PE equipment presses, here are all of the resources our staff use to help teach the boys about the PE strands below >>>>>>>>>>>>>>>>>>>>
O'Connell Primary School, North Richmond Street, North Circular Road, Dublin 1 | Phone: 01 855 7517